The 2022 Instagram Algorithm
Photo by Prateek Katyal on Unsplash
As a very young company, we are still shaping and experimenting with our Brand. The biggest obstacle so far has to be building a community and following. Much like an out of shape fitness instructor, there is a blocker between Morii and great clients until we have established at least a modest social following. Community and a social following are second only to connecting with great partners and clients. As a visual company, we chose to make our mark on Instagram first but are ready and set for a more omnichannel approach once our resources permit.
Our approach is always to get the most out of what we have. Be that equipment time or effort. The 80/20 rule is one of our guiding premises. The rule/theory states that 20% of your actions/activities will account for 80% of your results/outcomes.
Here is an outline of the 20% we are focused on, when it comes to Instagram and that might be relevant to you too.
How to grow on Instagram right now
Videos. Videos Videos.
A welcome shift of focus on especially social media and something we also shared in our 2022 video trends article. Video is here to stay. Social media companies are pivoting and focusing almost solely on video when it comes to engagement and organic reach.
Specifically, on Instagram, Reels and video content get more than 135% more organic reach.
The objective of the Reels features has always been to slow TikTok down and retain users in a more competitive landscape. The latest updates include Reels available on Facebook globally, more ads and a suite of better editing tools.
Previous to this they were only available in Canada, the USA, Mexico and India. This means, that for a short while, it will be possible to get free organic reach worldwide just by changing your settings and sharing your Reels on Facebook too.
Content Strategy
When it comes to content strategy there is no "one size fits all" but there are four content categories that seem to be clear winners.
Educational, Inspirational, Promotional and (surprised Pikachu face) Entertaining content.
Educational content
Content that creates value by teaching your audience something. At Morii, we plan to focus mainly on behind the scenes footage and slowly move to more detailed walkthroughs with time.
Inspirational Content
This is where you find guys like Gary Vee shouting at you, Fitness gurus and self-helpers. Any content that leaves your audience motivated and wanting to take action. At Morii, we love curating and sharing other creators' content. It helps us stay hungry and inspired and will hopefully lead to great collaborations down the line.
Promotional Content
Content that promotes or sells a product/Service.
Entertainment
This is the broadest category and most subjective one too. Here you will find or create memes, comedy and anything that can help engage and resonate with your audience.
To win and carve out a piece of space in the red ocean of creators and Brands the smartest way to differentiate is by combining these categories. Creating entertaining education is a very popular way to go for example. A format that leaves space for you to show your personality and keep your audience engaged.
Hooking your audience
A key aspect that we stress at Morri, is the fact that attention is the new oil. Attention is converted to data and we all know how valuable that is.
Next time you are roaming the interwebs and scrolling make sure to notice and be aware of how your attention is captured. This is a great starting point and will lead to a few tangible ideas of how to hook your audience.
Captions are also great at hooking your audience and removing any blockers present in the split seconds where your content is judged even before it has been experienced.
Story
A great editing professional Hillier Smith once said:
"Every 10 seconds of video must justify the next 10 seconds of video".
Hooking your audience only gets your foot in the door. There must be a constant stream of stimulating elements to your content to keep the aforementioned interest sparked.
This is where we believe you and your voice is the secret sauce. Just like your DNA, your story is unique and if you share aspects of it and tailor it to the objective of the video you are creating. Good things happen.
Build suspense
There are many ways to go about building suspense. Very similar to a neatly packaged gift that is sub-par the issues arise when you create anticipation and fail to deliver at a level that matches the expectations created.
Include a call to action
A call to action is a reminder and actual prompt to your user, pushing them towards the outcomes you desire.
Hashtags
Hashtags are not as powerful as they used to be. The main goal is to help the app classify and categorise your content.
HeyDominik is a creator that loves to dive into data and analyse the Instagram algorithm.
A great example of entertaining educational content with a call to action all in 38 seconds. HeyDominik suggests you have 3 tags related to the actual content you are sharing and 2 hashtags related to your niche.
Stay active
Staying active when it comes to posting consistently but also when it comes to actively using the app, gives you a boost when the algorithm gods are deciding what to do with your content.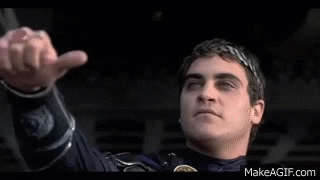 Experiment and use multiple delivery methods
Original content always gets rewarded if it brings value or entertainment to the table. Experimenting is the only way to come closer to what sets you apart. The more original your content is the bigger the buffer you have to also repurpose and share that content in multiple ways. On Instagram that could be stories, reels, carousels all of the same content but from different aspects.
Apart from knowing that the future on almost all platforms is mainly video, the rest is really unpredictable. To keep up we have to adjust to the constantly tweaked algorithm and continue to take action accordingly. The data speaks for itself and to build a brand and tell your story exposure is needed.
Experiment and pivot as often as possible until you feel comfortable and have earned the attention of your audience.